Best Yoga Pants and Compression Shorts for Yoga
The popularity is one of the most popular physical activities in the modern world. It's popularity has risen steadily, up to the point where we can try different types of yoga, such as bikram yoga, kundalini yoga and hatha yoga, just to name a few. It is a safe way to stretch and strengthen your muscles, while becoming a more mindful person during the process. According to a study, there were more than 36.7 million yoga practitioners in the US in 2016, a substantial rise from 20,4 million practitioners in 2012. With so many fans of yoga out there, people must be wondering which are the best compression yoga pants? Which yoga shorts should they wear?
Which are the best compression yoga pants?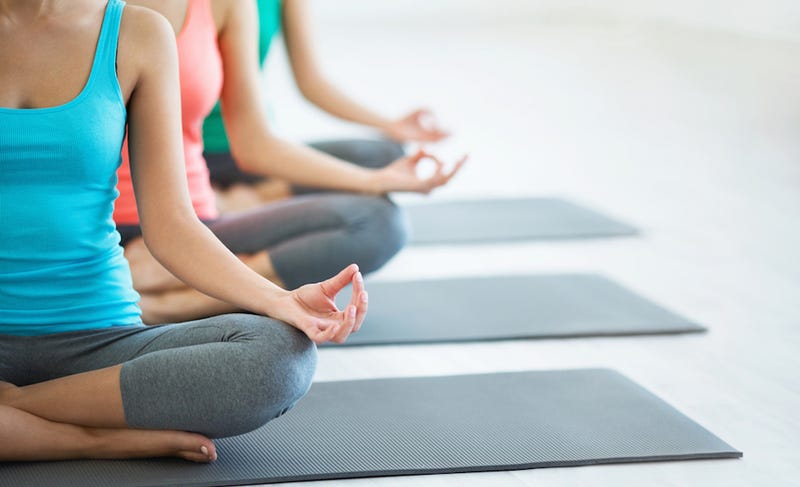 Which pants or shorts should you wear for yoga practice? Regular yoga participants should wear a specialised type of clothing to get the best experience possible. Although you don't have to wear compression shorts for yoga, but there are excellent models on the market with graduated compression. Certain models offer between 10-15 mm Hg graduated compression. Even the models without compression technology have similar design and makeup as the best compression yoga pants.
As for the material makeup of these products, several garments are possible. At retailers it is common to see companies offering yoga shorts, capris or even long legged yoga compression leggings and some of the best yoga compression pants. At classes you can see as many clothing items as people, so there is a wide ranging demand for specialised yoga wear in the community. There is no item that could be labelled the best yoga pants or the best compression yoga shorts categorically. Everybody is different, and all you can do is choose the best models for your needs.
Before we look into the features of the best yoga shorts and yoga compression pants, here is a list of the products I will recommend at the end of the article:
Best yoga shorts features
Even though everybody needs a different type of yoga pants, the best shorts for yoga share some common features. If you want to choose a great model for your money, choose one that satisfies most of the categories below.
Here are some things to consider:
Budget
Of course the price of the shorts compared to how much you can spend on them will determine the type of models you will be able to get. Although the premium models go for a hefty price, you can get really good shorts for a fraction of the price if you are thrifty. Check Amazon for deals regularly. Another thing you can do is to determine your budget, and come up with a list of additional features that you feel you must have on your shorts. Determine which features you consider a "must have", and which ones "nice to have." Try to find the best short with your "must have" features that fit into your budget.
Colour and Style
Finding the right colour and style of compression shorts would fall into the category of "nice to have" for most people, but there are a few things to consider here. First of all, white, yellow and light grey compression yoga shorts show your sweat more than dark colours. This can be an inconvenience. This can make some people really uncomfortable.
Certain yoga positions require you to lay down, or sit down in your yoga pants. If you start out with light grey or white yoga pants at the beginning of a session, they can turn black by the end. Lighter yoga pants require frequent washing. Buy multiple yoga pants, or wash them before each workout if you decide to go with lighter models.
Temperature
With all the different types of yoga available, the temperature at which you will wear your yoga pants. If you do bickram yoga, you will be in a very hot room. If you do yoga outdoors in the morning, you will have to wear your yoga compression pants at a cold morning. Yoga shorts are the best for the hot yoga rooms, whereas neoprene yoga pants might be the best for outdoors cold environments. This brings me to my next point.
Type of Yoga
As you would expect, the type of yoga you do plays a huge part in what kind of wearables will be the best for you. In hot yoga classes thin and breathable shorts are the best. In a vinyasa class, longer pants and capris are the norm. In barefoot classes 3/4 capri pants are the recommended models, since they cover most of your legs, but don't restrict the movement of your feet.
Purpose
Most of the yoga compression pants are excellent for other purposes too. Even though most companies manufacture special leggings they label as "yoga" leggings, these can be used for other purposes too. Maybe your yoga shorts will be excellent for cycling or running too.
Stretch
The best compression yoga pants are made of stretchable materials. They hold your legs tight without restricting your ability to move. If they hug around your legs they can eliminate excess motion, thereby restricting energy consumption and reducing risk of injury. However you need compression pants that are stretchable and don't restrict your range of motion.
Non see-through
It can be very embarrassing if your underwear is visible while you are doing yoga poses in class. Since yoga pants are so thin and they hug your skin tightly, you can't wear any other pants under them. Choose non see-through compression yoga pants.
Fit
As with all compression wear, the fit is crucial. If the pants are too loose, the compression technology can't put any pressure on the veins. If the pants are too tight, they will cut off blood circulation instead of enhancing it. Making sure that you have comfortable clothing is a must, especially with yoga. This activity is after all about mindfulness too. A good rule of thumb is to choose yoga compression pants that feel a little bit tight when you put them on, but don't leave a mark on your skin. Even if you are shopping online, most companies offer a 100% money-back guarantee, so you can send back the product if it is not the right fit.
Design
This is the category where the extra dollars can really make a difference. Sacrificing some extra money for well designed yoga compression shorts can make a real difference in how you feel during yoga classes. What distinguishes well designed compression shorts for poorly designed ones? The seams are one of the distinguishing features. Look for either seamless yoga shorts, or flat seams that don't hurt your skin. The waistlines are another feature to look out for. The waistline should have immaculate stitching, and when you hold up the yoga pants, the left and right side should be symmetrical. Choose models that come with a money back guarantee. Even if your new yoga shorts start falling apart, you can always get a new one.
Maintenance
Some people think that you don't have to pay special attention to your compression wearables after you start using them. That is not true. First off, you must pay attention to the cleaning and maintenance instructions. Some models can be machine washed, others don't respond well to the wear and tear of washing machines. You can't use a dryer with most compression shorts, but there are some that can take it. Just read the manual carefully. Machine washable yoga compression pants can save you a lot of time.
Moisture wicking
Nowadays every compression garment is moisture wicking. Special knitting technologies are used to ensure the breathability of the material. Such yoga compression pants are more hygienic, and they keep your skin dry. This is healthier and gives you better feeling while working out.
Material
Most compression shorts are made of a combination of nylon and spandex. Usually silicone bands are used at the bottom of the shorts to keep them tight on your skin. Compression yoga shorts with extra copper content are worth your money. The copper has antibacterial qualities. NFL athletes have started using copper compression shirts, and copper arthritis socks are more and more popular among runners.
The best compression yoga pants
So which are the best shorts and pants for different types of yoga? I took into account all the features mentioned above and chose a few models that are among the best yoga shorts. There are premium models as well as value choices in the list below.
I love the touch of these leggings. They are soft, stretchy and smooth. They give you a comfortable feel in class, and keep you dry. They wrap around your thighs and glutes softly without restricting your ability to move freely. A wide elastic waistband provides a soft, natural fit. Designed with flat seams to prevent blisters and chaffing. Made of 87% polyester and 13% spandex. It has side pockets for you purse or mobile phones, which makes them great pants for quickly going out to the grocery store, or going out for a run. A product for a cut price, but still a great, multifunctional pair of yoga pants for just ten dollars.
These models are one of the most comfortable ones on our list. They let your skin breathe like almost no other model thanks to their mesh inserts designed to enhance ventilation. It is a great feeling to have the breeze blowing on your skin during demanding workouts. The material is moisture wicking, so you will not suffer through yoga sessions in soaked compression pants. They come in twelve different colours, with a fade-resistant seasonal print for a unique and durable look. Their flat-lock stitching prevent chafing and skin damage. They have a small key pocket, and a mid-rise waistband.
These compression yoga leggings are available in 35 different colours, all made in the USA. If you are looking for excellent quality leggings at an affordable price, these should be your choice. Made of 87% polyester and 13% spandex. I love their excellent design and their breathability. Breathable design that keeps your skin dry even during long yoga sessions. Stretchable design, combines maximum comfort with fashion. The pants are designed to give you a streamlined look and contour to your body. The yoga shorts come with a 100% money back guarantee. They are available for twenty dollars, so they are a mid-priced option.
CompressionZ have become one of the most respected manufacturer in the compression wearables industry. They have durable, excellently designed models. These compression pants are one of my favourites on the list. I love their versatility. They are not designated yoga compression leggings, instead they offer a multisports solution. Their versatile design makes them excellent for a wide range of sports, from running through cycling to yoga. They are available in five colours.
These CompressionZ yoga compression shorts hold your legs like a cradle, and restrict excessive muscle motion for conserving energy and preventing injuries. The four way compression fabric ensures maximum comfort, without itching, irritation or chaffing. The pants have a seamless design. The pants come with a 100% money-back guarantee. Even if they are not what you expected – although I highly doubt it – you can return them and get your money back. They usually go for over thirty dollars on Amazon, so they are one of the pricier compression yoga pants on the list, but their design and compression technology is worth the price.
These compression yoga pants come with a high waist tummy control. They are made of a four-way stretch, non see through fabric. Excellent for different activities, such as yoga, running, dancing, fitness and aerobics. The four-way stretch material ensures that you can do even the most difficult poses without the pants getting in the way. They are stretchable, they hug and embrace your legs while the high-waist tummy control provides extra support at your lower stomach. These yoga pants are available in five different colours. The company offers a 100% money-back guarantee.
I love Champion's. It might be strange to see a pair of compression shorts on this list from the manufacturer of basketball shorts. But these are an excellent pair of compression shorts for men who want to do yoga. Champion's took their expertise and applied them to creating these excellent yoga compression shorts for men.
Made of 84% polyester and 16% spandex, a material makeup that allows your skin to breathe and the sweat to evaporate. It comes with the trademark quick-drying Champion Vapor technology that evaporates moisture fast during yoga sessions. These compression shirts have flat lock seams to prevent skin irritation and chafing. Available in ten different colours.
These yoga shorts are excellent when it comes to style and design. They are available in 24 different styles. All the models are made of non see through material. These also come with tummy control waist band to give you additional support in the stomach area. Out of all the yoga shorts I looked at, these had the best tummy control bands. They are symmetric, and have an excellent stretch. They hug around your stomach perfectly, and fit like no other compression shorts. They are multifunctional yoga shorts, excellent for cycling, running and dancing. They have an excellent design, the shorts fit your glutes and thighs perfectly, giving your body additional support without restricting your range of motion.
These shorts are available only four colours. However their lack of stylistic variability is more than compensated for by their material makeup and design. Made of 87% polyester and 13% spandex. They are non see-through, with moisture wicking and breathable material. Their stretchy fabric covers your skin without restricting you in your mobility. The waistbands offer extra support for your stomach, and contain an inner pocket for your mobile phones. A longer inseam than in most models prevents the material rubbing against your skin. The seams are excellently designed to prevent chafing and skin trauma.
Conclusion
As you can see, there are a number of different compression yoga pants and compression yoga leggings that can help you feel great during your class. There is no one model that could be labelled the best yoga pants, but there are several different shorts and yoga leggings that can all get the job done. The best yoga shorts depend on your situation and specific needs. Is there a model we left off the list? Let me know in the comments below.
Please Follow and Like Us :)